Inspiring Movement, a two year long exploration into dance and what inspires us to move with joy, curiosity and courage. Ashley Johnson, dancer in residence with Living Sky School Division, has created these resources for educators. All materials created are developed to teach the Saskatchewan Dance Education curriculum outcomes. We welcome you to browse the Lesson Bank, view the videos and find the supports you need to teach dance education. Just keep dancing!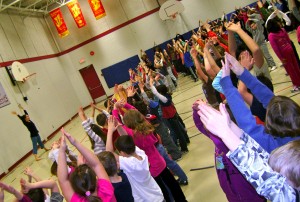 Bready Elementary School
All material created and shared on this blog remains the property of Ashley Johnson but is available for educational sharing through the terms of the residency.
Creative Partnerships is funded by Sask Culture, Sask Arts Board and Living Sky School Division no. 202.